X
Horror

•
R

•
2022

•
1 hr 46 min
User Reviews
Pretty solid slasher when all is said and done. Very cheesy, so have that expectation going in.
This is a fantastic horror movie! I'm the film technique is incredible. It's a good slow burn with many great sequences. Stay for credits!
The protagonists are all very nice people, not your typical slasher movie.
Not bad, but felt more yucky than scary. See it if you're interested, skip it if you aren't. (I saw the prequel first and liked it better.)
The pervert in me was curious. I expected a trainwreck. I'm shocked at how good this is. Cquals/chises r'nt 4 me, yet I can't wait 2c Pearl.
A sexy, strange and gruesome story. Filmed in an old, yet untraditional horror style. Is it great? No. Did I enjoy every second? Of course!
while i'm a huge horror fan, i'm not usually a slasher fan. but this story and characters were so interesting, i really enjoyed it in spite!
Excellent horror movie, expertly crafted dark horror. Well worth watching for genre fans
There are enough classic elements to satisfy fans of horror films while exploring some new territory that edges the genre forward. Loved it!
Good stuff. Felt like a 70s horror flick. By no means perfect but had some decent kills and gore. Story was interesting. I would rewatch.
In 1979, a group of young filmmakers set out to make an adult film in rural Texas, but when their reclusive, elderly hosts catch them in the act, the cast find themselves fighting for their lives.
Trapped on her family's isolated farm, Pearl must tend to her ailing father under the bitter and overbearing watch of her devout mother. Lusting for a glamorous life like she's seen in the movies, Pearl's ambitions, temptations, and repressions collide.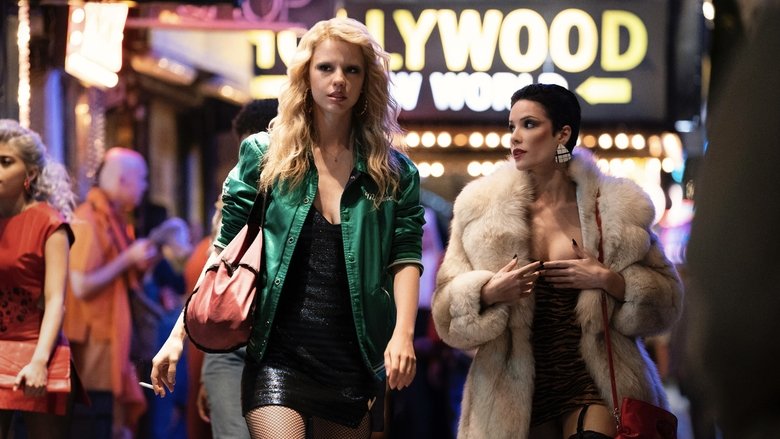 Six years after the farmstead massacre of X, Maxine is now LA-based and on a driven quest to become a star in the acting world. But things take a sinister turn when bodies once again begin to fall around her.