Pearl
Drama

•
R

•
2022

•
1 hr 42 min
User Reviews
A little gory but it was a good balance of funny and intense
Fantastic, unique, and fun horror. I can't decide if I like this or X more.
Mia Goth left no crumbs. Incredible performance.
Love a woman rage movie! Her character had so much depth and deserves more recognition
Mia goth's performance is amazing, great sequel and slasher film
Extremely creepy/disturbing. Mia Goth is fantastic, and it's much better than X. First half is weak, but really picks up in the second half.
I liked it more than X, I love the color saturation these movies have,being in an era where gloomy, realistic, gray movies are by the dozen.
Pearl is one-note at times (as a character, Goth is amazing), but I still adored this movie, it's somehow very charming and actually funny
This was a performance I will never forget. Mia goth is terrifying, her acting was incredibly scary. This film is love for cinema. flawless.
A tale of two halves. 1st part was dreadful. However, you see how the isolation and lackluster farm life affects Pearl. And that ending!
In 1979, a group of young filmmakers set out to make an adult film in rural Texas, but when their reclusive, elderly hosts catch them in the act, the cast find themselves fighting for their lives.
Trapped on her family's isolated farm, Pearl must tend to her ailing father under the bitter and overbearing watch of her devout mother. Lusting for a glamorous life like she's seen in the movies, Pearl's ambitions, temptations, and repressions collide.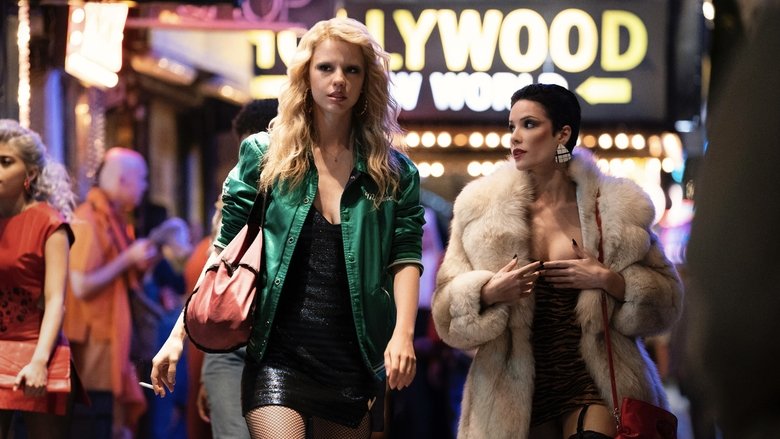 Follows Maxine Minx, who was the only survivor of the bloody incidents of X, as she continues her journey towards fame to be an actress in 1980s Los Angeles.