Fright Night
Comedy

•
R

•
1985

•
1 hr 47 min
User Reviews
The remake doesn't do this movie justice. A fun horror comedy of a boy, his crush, and a charming vampire next door. Definitely a must watch
A simple premise with a spooky twist. A must watch for spooky season.
Classic and incredibly fun to watch with great atmosphere, visuals effects and an exciting story accompanied with a perfect 80's soundtrack.
Never intended to watch it but stumbled upon it on Pluto tv and it's actually pretty great!
The practical effects were pretty impressive. Also has great atmosphere.
Quintessential camp horror fun. Boy who cried Wolf goes vampire! Nice humor, great scares, beautiful sets, sick mood, and INSANE music.
This is the ultimate vampire movie that captures everything you'd want from a horror film.
Stellar 80s vampire movie with phenomenal practical effects and strong, likeable characters
Fun horror-comedy about a teen who discovers a vampire moved in next door, great performances from supporting cast, equally creepy and funny
Good effects and a nice cheesy 80s movie, it was good even for me, I don't like vampire movies in general so this was a suprise
Charley Brewster, a high school student, accidentally discovers the true and creepy nature of Jerry Dandrige, his dashing and enigmatic new neighbor; but no one seems willing to believe him.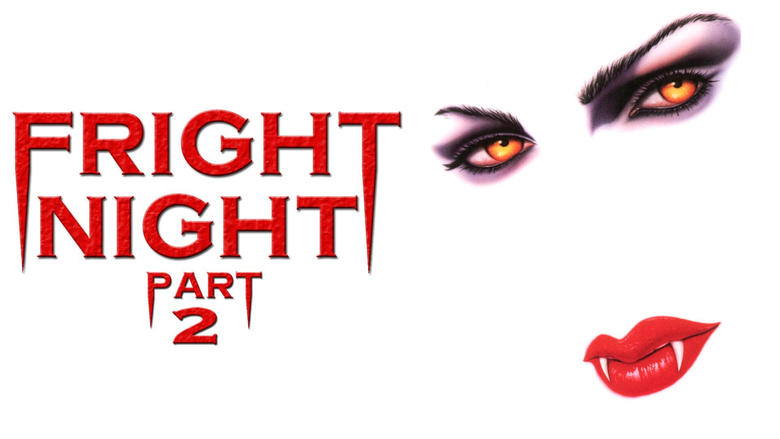 After three years of therapy Charley Brewster, now a college student, is convinced that Jerry Dandridge was a serial killer posing as a vampire. But when Regine, a mysterious actress and her entourage move into Peter Vincent's apartment block, the nightmare starts again - and this time it's personal!