The Marvels
Science Fiction

•
PG-13

•
2023

•
1 hr 45 min
User Reviews
On the lower side of good. But it's a fun ride with great team dynamic.
This has become a new favorite marvel movie. I loved the dynamics with everyone. Ms Marvel is hands down the best part! And Goose of course
Everything you come to expect in an MCU production (when handled well) is here in such wonderful form.
i liked this movie. people are going to rip it apart, but i had FUN. the marvels have so much chemistry!kamala definitely stole the show tho
Went in not expecting much but it was actually really good! But that singing wtf was going on there?
It's great. Don't let the haters keep you away from this one.
Marvel film done correct. A good comedy/action film
Κάποιες φορές ήταν λίγο χαοτικό και περιεργο ειδικά όταν τραγουδούσαν… ήταν γενικά απλά καλό
Pretty average MCU film. Had some good laughs. Action set pieces were amazing. Acting was mixed. Iman had the standout performance.
This was fun! Not the most mind blowing MCU movie, but a lot of fun and some great performances!
The story follows Carol Danvers as she becomes one of the universe's most powerful heroes when Earth is caught in the middle of a galactic war between two alien races. Set in the 1990s, Captain Marvel is an all-new adventure from a previously unseen period in the history of the Marvel Cinematic Universe.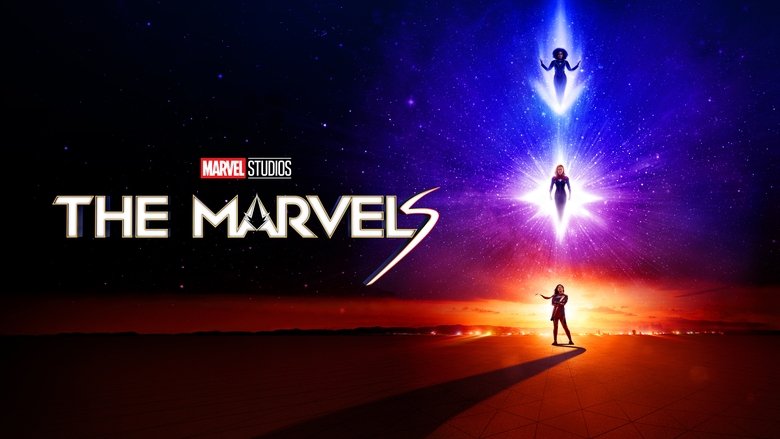 Carol Danvers, aka Captain Marvel, has reclaimed her identity from the tyrannical Kree and taken revenge on the Supreme Intelligence. But unintended consequences see Carol shouldering the burden of a destabilized universe. When her duties send her to an anomalous wormhole linked to a Kree revolutionary, her powers become entangled with that of Jersey City super-fan Kamala Khan, aka Ms. Marvel, and Carol's estranged niece, now S.A.B.E.R. astronaut Captain Monica Rambeau. Together, this unlikely trio must team up and learn to work in concert to save the universe.