Burnt by the Sun
Drama

•
R

•
1994

•
2 hr 15 min
User Reviews
Great a actors, but from the story line author is rather following the clashes, not the historical truth.
Amazing! Starts out slow and then builds up towards the end.
Russia, 1936: revolutionary hero Colonel Kotov is spending an idyllic summer in his dacha with his young wife and six-year-old daughter Nadia and other assorted family and friends. Things change dramatically with the unheralded arrival of Cousin Dmitri from Moscow, who charms the women and little Nadia with his games and pianistic bravura. But Kotov isn't fooled: this is the time of Stalin's repression, with telephone calls in the middle of the night spelling doom - and he knows that Dmitri isn't paying a social call...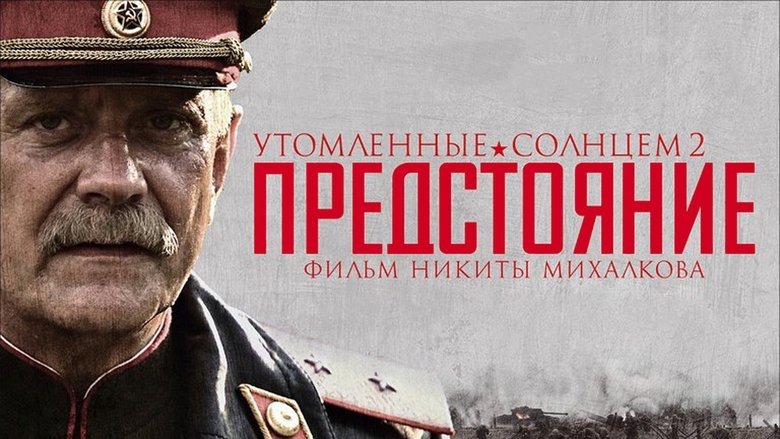 Epic film about WWII, a sequel to Utomlyonnye solntsem (1994). Evil Stalin is terrorizing people of Russia while the Nazis are advancing. Russian officer Kotov, who miraculously survived the death sentence in Stalin's Purge, is now fighting in the front-lines. His daughter, Nadia, who survived a rape attempt by Nazi soldiers, is now a nurse risking her own life to save others. In the war-torn nation even former enemies are fighting together to defend their land. People stand up united for the sake of victory. Written by Steve Shelokhonov
The final part of Mikhalkov's trilogy about Divisional Commander Kotov finds him returning home during World War II having been betrayed, narrowly escaped execution for treason and nearly reduced to dust in a prison camp. Only to discover that everything has changed and he will have to fight again for his name, for his honor, and for his love.