Battlestar Galactica
Science Fiction

•
PG

•
1978

•
2 hr 2 min
User Reviews
Cheesy 70's tv Star Wars rip off 1st 3 episodes turned into a movie and it works really well, gd story decent sfx for the time worth a watch
The best Star Wars rip off. Great Characters and six. Awsome stories!!!
What started as a Star Wars rip off became an interesting take on its own right. Shane they couldn't sustain it first time around.
It's been years since I grew up watching this. Good memories, but forgettable.
The core is solid for something seemingly slapped together to capitalise on Star Wars fever. The 'crash of the week' episodes less solid.
Great start to this series. Does an excellent job establishing the story, characters, and the world they are in. Got me invested right away.
Campy late 70's scifi trying to capture the market that star wars opened up, not great
Great 70s cheesy sci-fi action fun
Running low on fuel, the Battlestar Galactica receives the help of the supposedly lost Battlestar Pegasus which is taking the offensive with the Cylons.
After the destruction of the Twelve Colonies of Mankind, the last major fighter carrier leads a makeshift fugitive fleet in a desperate search for the legendary planet Earth. This film is adapted from a television series that aired on ABC from September 17, 1978, to August 17, 1980. The first and fifth episodes of the series were edited into this theatrical feature film. Taken together, the two episodes ran 148 minutes, without commercials, while the film runs 125 minutes.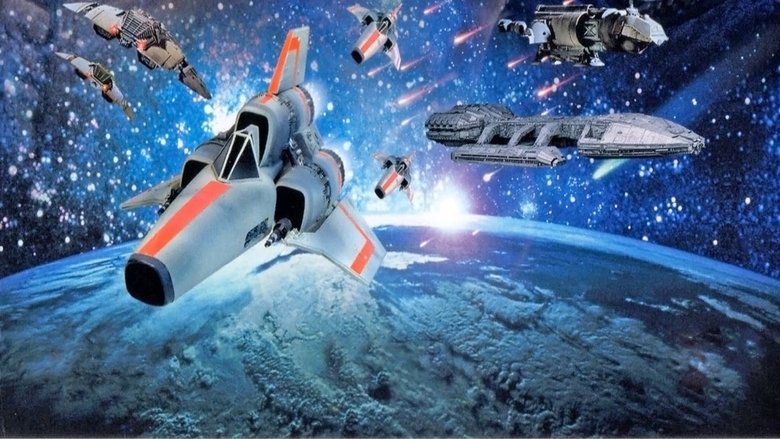 The Battlestar Galactica and its ragtag fleet of ships finally arrive at the Earth, only to discover that the planet is not prepared for the inevitable Cylon invasion.