Jackass Presents: Bad Grandpa .5
Comedy

•
2014

•
1 hr 26 min
User Reviews
I Don't love Bad Grandpa. But, I actually found Bad Grandpa .5 funnier than the regular movie. Still doesn't have much rewatch value though.
Bag Grandpa is half Jackass, half scripted movie. Knoxville is funny as always and this is extra bits that didn't make the movie.
Shows more then the regular movie and more explicit content that was hilarious haha
Don't bother to watch it. Bad Grandpa isn't that good to watch even more of it
It's obvious this is all the C grade material that was cut from the main movie.
Love jackass so this was still great to me. Always funny
Some fun extra content for those who enjoyed the original
You'll laugh... and some parts might disturb you, but all together a forgettable comedy.
Just bad grandpa but a better look watch if you like the OG
I liked the fact that those were real people reacting to the awkward situations that were presented! Very funny, I liked it
86-year-old Irving Zisman is on a journey across America with the most unlikely companion: his 8 year-old grandson, Billy.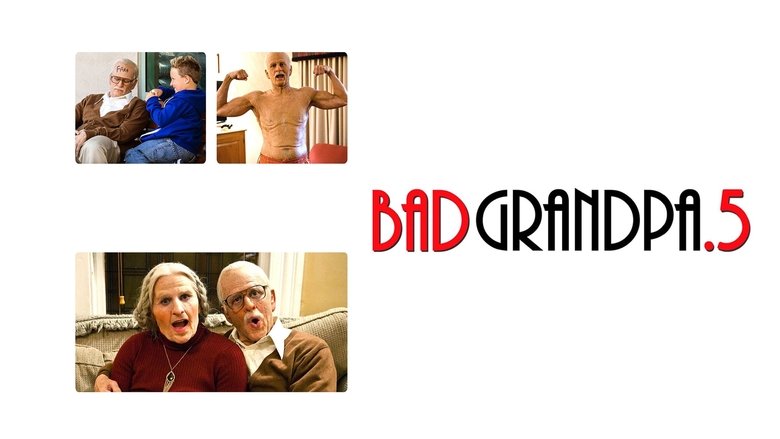 Bad Grandpa .5 gives you a whole new perspective on the world of Irving Zisman with bonus scenes and pranks also featuring Spike Jonze as "Gloria" and Catherine Keener as Irving's wife "Ellie", plus a look at the evolution of Johnny Knoxville's naughty alter-ego, the makeup effects, and a behind-the-scenes peek at the idiocy it takes to make a hidden camera movie in public.