Battle in Outer Space
Science Fiction

•
1959

•
1 hr 30 min
User Reviews
You're a pioneer! Be the first to post a review.
In Japan, scientifically advanced invaders from the war-destroyed planet Mysteroid cause an entire village to vanish, then send a giant robot out to storm the city by night, after which they request a small patch of land on Earth and the right to marry earthling women, claiming to be pacifists. Mankind must decide whether to capitulate or to resist.
In 1965, the space station JSS-3 is destroyed by a fleet of UFOs, which then begin a global siege on Earth, using rays to manipulate gravity and control the minds of men. In response, a global council meeting is held to determine the source of the attacks and prepare a rocket ship armada for a counter-attack, a true battle in outer space. . . The film is a sequel of sorts to Toho's THE MYSTERIANS in the reprise of the Etsuko Shiraishi character of that film as its heroine. It was edited to 74 minutes for its American release.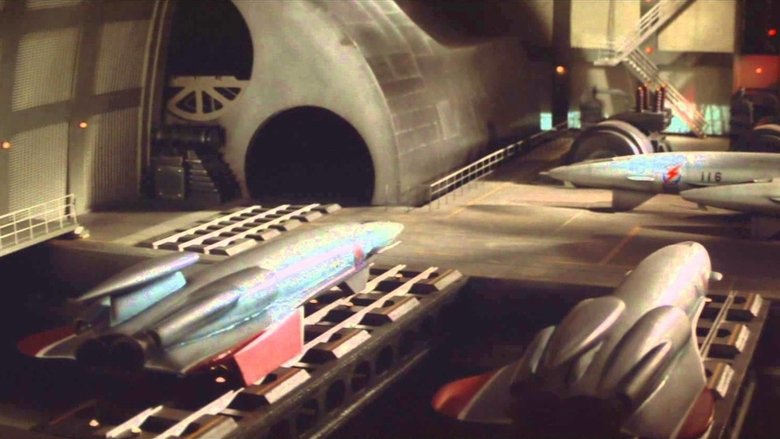 The year is 1988, and in the midst of recovering from a near-miss with a large comet, Earth finds that there are much worse matters at hand: the sudden arrival of a strange army of aliens and their fleet of unstoppable warships.