The Adventures of Sherlock Holmes and Dr. Watson: The Twentieth Century Approaches
Mystery

•
1986

•
2 hr 29 min
User Reviews
One of the classical Sherlock Holmes stories. If you like this style, you will enjoy it.
One of the worst adaptations
The Hound of the Baskervilles is a 1981 Soviet film adaptation of Arthur Conan Doyle's novel The Hound of the Baskervilles. It was the third installment in the TV series about adventures of Sherlock Holmes and Doctor Watson. A potent streak of humour ran through the film as concerns references to traditional British customs and stereotypes, ensuring the film's popularity with several generations of Russophone viewers. Other features of this best entry in the series include excellent exterior shots which closely match the novel's setting in the Dartmoor marshland, as well as an all-star cast: in addition to the famous Livanov -Solomin duo as Holmes and Watson, the film stars the internationally acclaimed actor/director Nikita Mikhalkov as Sir Henry Baskerville and the Russian movie legend Oleg Yankovsky as the villain Stapleton.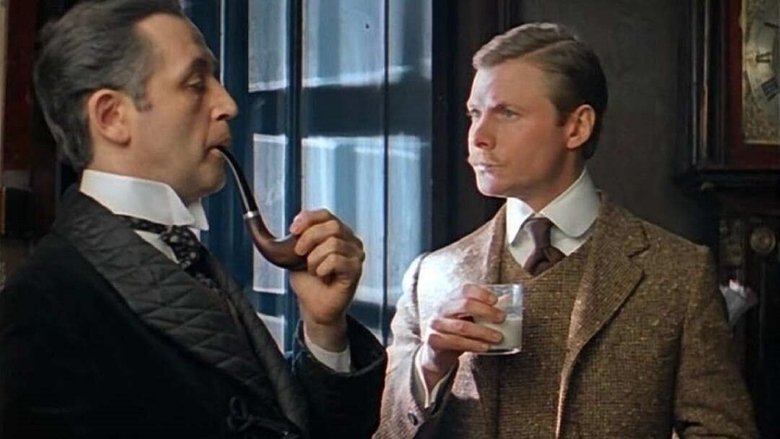 Holmes and Dr. Watson help a young lady who is receiving anonymous letters 10 years after her father passed away under shady circumstances. They find themselves in an enigma involving a treasure, murder and a love interest for Watson.
In addition to the two-part television version of the film, a shorter version was installed to show the film, entitled "Sherlock Holmes in the 20th Century." In this installation version, in particular, the entire plot of the story "Bruce-Partington Drawings" was deleted. A film version was released before the premiere of the full (two-part) television version of the film.